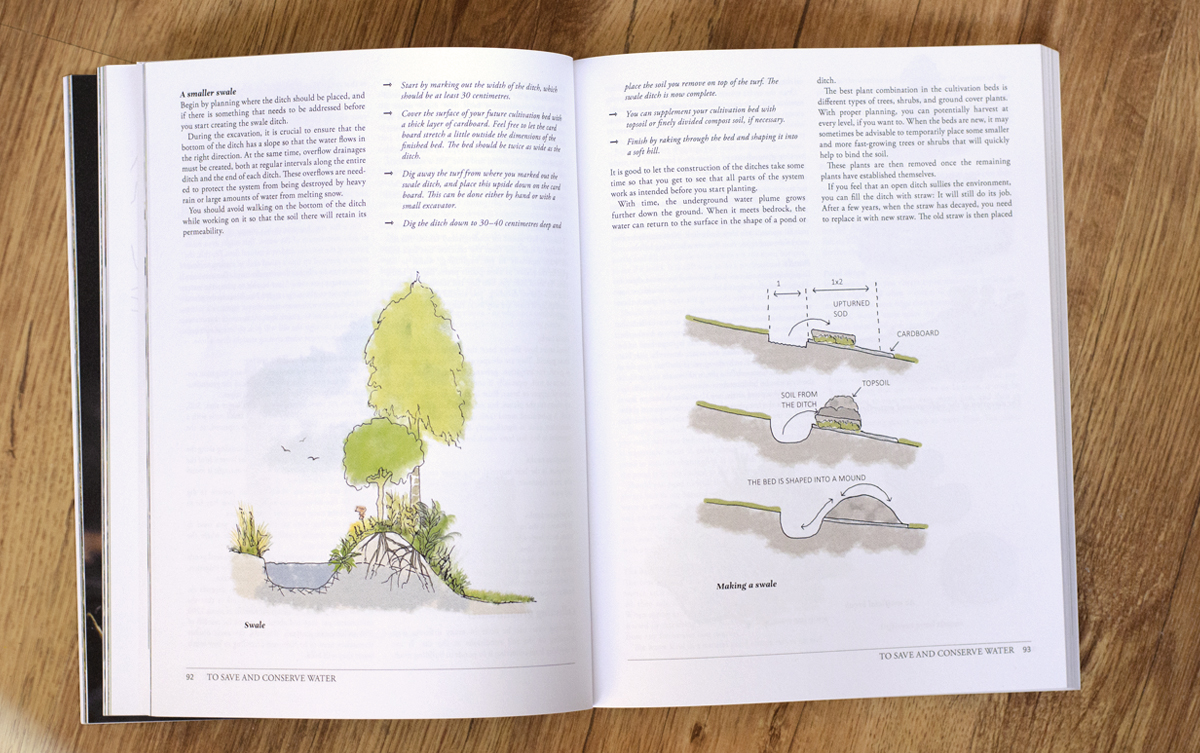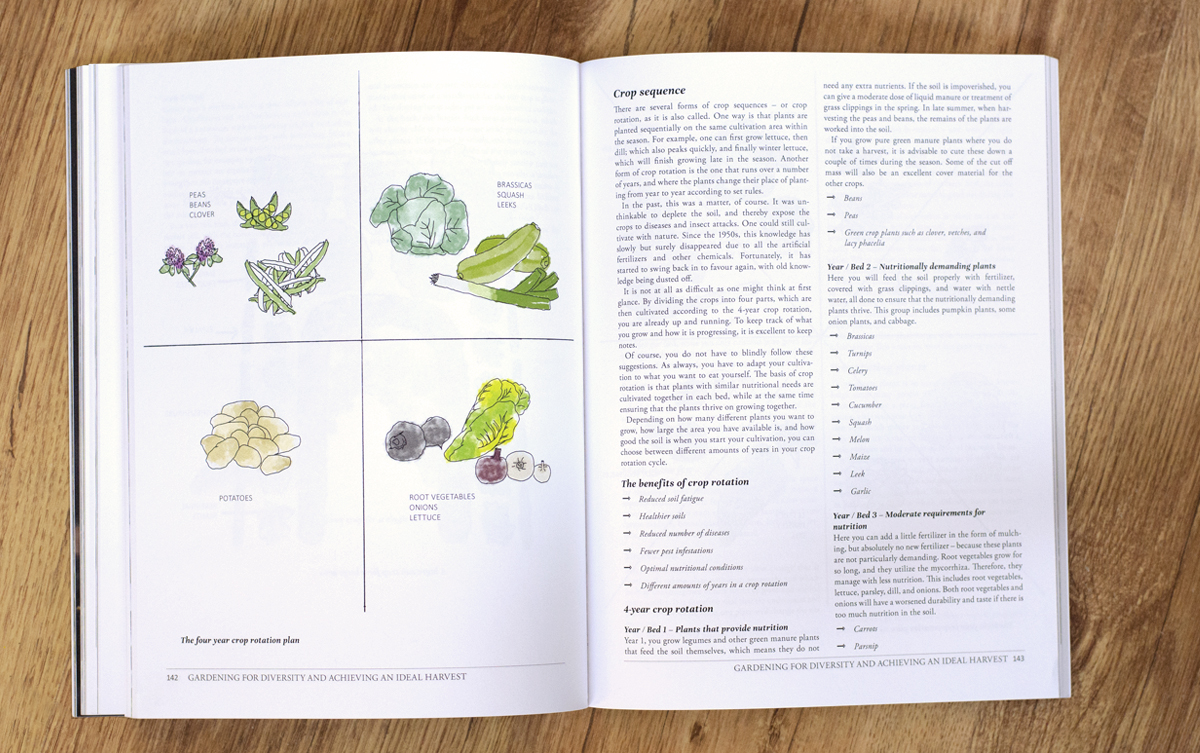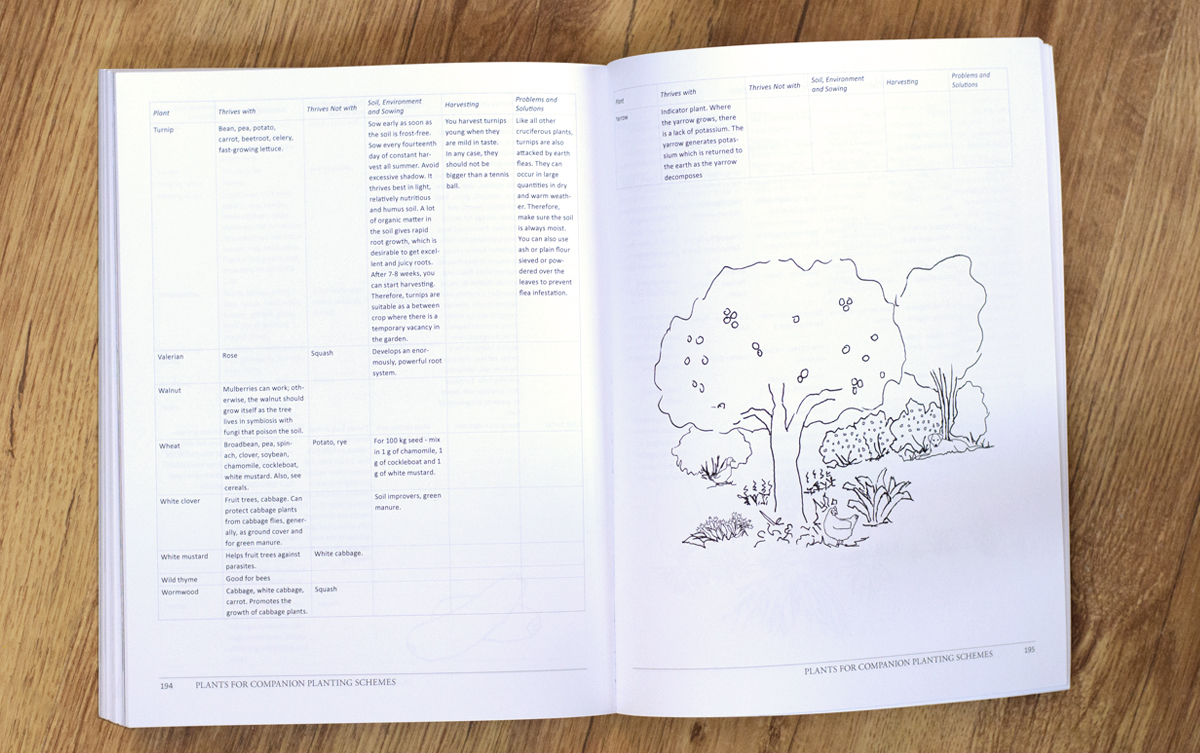 Take a look inside the book
Sustainable Gardening Made Easy is filled with heaps of information, photos, illustrations & fact tables to help you with your ideas.
The book is divided in three main sections. Part one gives you an insight into how nature works when left alone and how you can replicate nature's own ways in your garden. Part two will teach you more about permaculture and why it's an ideal tool for gardening. Part three teaches you how to succeed with everything from design to harvest when you want to grow sustainably. It's also a rather pretty book that you can easily leave on the table for curious visitors!
Do you maybe want to read an excerpt from the book?
Extending the growing season Extending the growing season here in the north, where the growing season is short, is precious for us. The contrivances we take are many – with everything from starting seeds indoors so that the plant gets a sufficiently long growing period to carry a harvest to building greenhouses where we can […]